• Grounds Maintenance:
Residential & Commercial
From the smallest lawn to the largest industrial park, Clutch will handle your regular mowing, fertilization, shrub control and spring/fall clean up needs.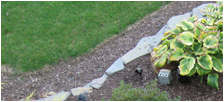 • Mulch
Clutch's deep edging and meticulous bed preparation helps facilitate maintenance and reduces the germination and growth of weeds. Our attention to detail gives beds a uniform, well-cared-for look. Clutch can apply any mulch you so desire. Our favorite is made of recycled materials and safe for your children and pets.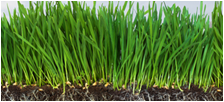 • Aeration & Thatching
Recommended once a year to help maintain and promote a healthy-looking lawn.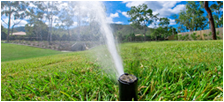 • Sprinklers
Whether you're a new install or an existing landscape, sprinklers are the most convenient and efficient way to ensure your landscape gets the water it needs without over- or under-watering.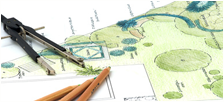 • Design / Install
Simple hand drawings or fully rendered architectural blueprints, Clutch is able to provide you with the vision and turn it into the dream landscape you've always wanted.
> New construction
> Replacing overgrown landscape
> Current landscape enhancement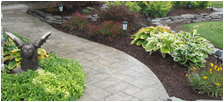 • Stamped Concrete
Clutch can provide stamped concrete that will allow you to achieve stimulating visual effects through a variety of patterns, colors and designs. The benefit of using stamped concrete over other materials is its durability.
> Economical - lasts longer
> Stands up to harsh Northeast Ohio winters and heavy traffic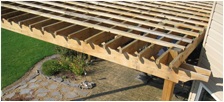 • Wood Structures
Wood structures can provide shade, privacy and simply enhance landscape. They add an architectural flair and Clutch is fully capable of handling any project large or small.
> Pergola
> Trellises
> Arbors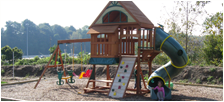 • Playgrounds
Let Clutch create a clean, safe, properly-drained space for your child's play area. Swing set assembly included.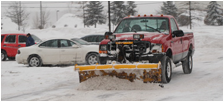 • Snow Removal
24 hours a day / 7 days a week, all holidays, first snowfall to last snowfall, we offer seasonal contracts or per push rates.